&nbsp Next Post:
Limestone Fireplace Mantle Design for living room
Do you need the ultimate household face-lifter that will completely revolutionize your dining, living or family space?A hand-carved marble fireplace mantle charms the interior design of your home, and is the household profiling accessory that performs this magic.
Marble Fireplace Mantle – proudly serving the North America– employs a professional team that specializes in hand-sculpted marble or limestone fireplace mantels for estate and luxury homes.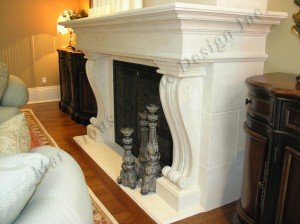 From the millimeter-perfect stone-carving geometric patterns or detailed Old European or Phoenician eloquence that can only be given an unmatched touch of realism by fine craftsmanship, we are the team that can provide mantelpiece design solutions that enhance your modalities of living.